BIOGRAPHY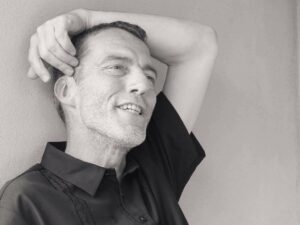 AMSTERDAM BASED (ALSO AVAILABLE IN PARIS.)
Dutch photographer Bart Oomes is fascinated by the out of place and beauty of disruption. It is a big motive in his work.
Interfering in reality with surgical precision or sculpting his stills with great finesse. His work features in Vogue Paris, Vogue Netherlands ,Glamour and GQ.
He shot for advertising clients among others like Adidas, Balmain, Biotherm, Calvin Klein, Esthée Lauder, Lacoste, Nike, Ray-Ban, Scotch and Soda, Tanqueray and Trudon.
Currently living in Amsterdam with 3 sons and a lovely wife where he has a studio.