BIOGRAPHY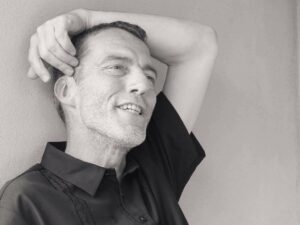 BASED IN AMSTERDAM (ALSO AVAILABLE IN PARIS.)
Dutch photographer Bart Oomes is fascinated by the out of place and beauty of disruption. It is a big motive in his work.
Interfering in reality with surgical precision or sculpting his stills with great finesse. His work features in Vogue Paris, Vogue Netherlands ,Glamour and GQ .
He shot for advertising clients among others like Adidas, Biotherm, Esthée Lauder, Nike, Tanqueray, Calvin Klein, Ray-Ban, Lacoste, Scotch and Soda.
Currently living in Amsterdam with 3 sons and a lovely wife where he has a studio.
Personal Work:
https://bartoomes.org/
https://www.instagram.com/bartoomes/